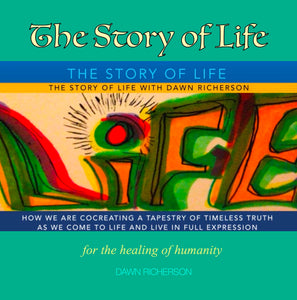 DESCRIPTION
The Story of Life is a book written for the healing of humanity. How many of our hearts have been broken through time! This is the story of us, of our collective (and individual) journeys and our Great Return. This is our story. We must face the story we have lived if we are to have any hope for the healing of humanity. And then we must begin again. Live now into a new story.


PURCHASE OPTIONS
Only available with online journey or as an e-book or PDF download.

  ⚜️ JOURNEY (includes book content) 
  ⚜️ BUY ON AMAZON **
  ⚜️ DOWNLOAD

* note that delivery of autographed copies may take up to 14-21 days due to current postal delays and depending on whether we have copies in stock; inquire here for specifics if timing is an issue 
** Links to Amazon are partner links. Should you make a purchase we may receive a small commission. Thank you for your support in this way.