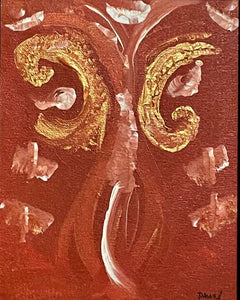 9"w x 12"h acrylic on canvas board, framed, ready to hang

Sovereign Spirit is a painting about who we are and the things we carry and all the questions that live inside us, waiting to be born and explored. It is also about ancestral lines, family and cultural history, and the influence of longstanding beliefs and patterns.
What is your essential story of life?
What is alive in you? 
I'll meet you on the way!