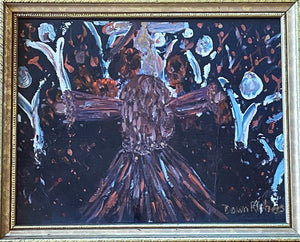 10"w x 8"h acrylic on paper, framed 
COMING HOME

This painting captures the moment of full restoration. Whether through resurrection or remembrance, her homecoming is a thing to be celebrated with joy and jubilation.
A Spirited Life painting from the Ordinary Angels series. 

What is your essential story of life?

What is alive in you?
I'll meet you on the way!