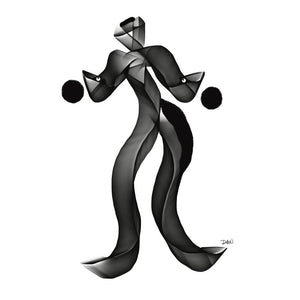 Product Detail

Art print with with 1/2" white border 

Printed with archival inks on sustainably sourced paper

frame: contemporary gallery style, black
© New Dawn Studios, all rights reserved. Contact Dawn. 



THE JUGGLER (Black & White)
She keeps all the balls in the air, making it look like a dance. She not only has eyes in the back of her head but also on her hands and feet. Like the skillful acrobat, she moves with grace from task to task and seeks to infuse a little fun along the way. It is this mother's way as she moves from day to day.
This black and white minimalist design is from the Simple Inspirations design collection featuring whimsical line art and motifs for the young and young at heart. 
What is your essential story of life? What is alive in you?
I hope this design has sparked a reconnection and remembrance for you today. I believe there is beauty to be found right here, right now, all around you and right there within you. 
 I'll meet you on the way!